Airush Lithium V11 2020 Kite (2nd)
Secondhand Airush Lithium V11 2020 kites for sale! These kites have been used and got traded in for a fresh kites. The kites remain in good condition, the kites both have a small repair on the canopy shown on the photo, but are nicely repaired. If you want more specific information or extra photos from a kite, please send a WhatsApp +31714081154 or email daan@kitemana.com
Secondhand Airush Lithium V11 2020 kites
Good condition
2 small repairs
Delta shape
Quick relaunch
Allround freeride
Intro
Secondhand Airush Lithium V11 2020 kites for sale! These kites have been used and got traded in for a fresh kites. The kites remain in good condition, the kites both have a small repair on the canopy shown on the photo, but are nicely repaired. If you want more specific information or extra photos from a kite, please send a WhatsApp +31714081154 or email daan@kitemana.com
Secondhand Airush Lithium V11 2020 kites
Good condition
2 small repairs
Delta shape
Quick relaunch
Allround freeride
Airush Lithium V11 2020 Secondhand Kite
Good condition Airush Lithium V11 2020 Kite
This Lithium V11 2020 kite from our secondhand fleet are for sale. For those who does not know the Lithium. The Lithium is the ideal kite for the allround kitesurfer. From big air to darkslides or just easy riding. The Lithium V11 is more stable and has more high end than last years kite. Also the lighter bar pressiure helps the beginner kitesurfer in their progression. The Lithium kites have been used, but are still in good condition. So these kites are still good for some more years of riding.
Airush Lithium V11 2020 Kite
The completely renewed 11th generation all-round freeride kite from Airush
The Airush Lithium has been around for many years. This 11th version of the Lithium has been given a new shape for improved high end performance and lighter bar pressure.
The Airush Lithium 2020 is the ideal kite for the kite surfer who is on the water for hours and wants to be challenged in the different kite surfing disciplines. The delta shape provides a large wind range and an easy relaunch from the water. With its great stability, ease of use and reliable nature, the Airush Lithium V11 2020 is the ideal kite for the all-round kite surfer.
The Airush Load Frame with WebTech supports the Teijin double ripstop canopy for an incredibly durable kite. Kevlar reinforcements have been applied at important points. The Airush Lithium V11 2020 can take a beating.
The new V3.2 bridles are shorter and therefore ensure faster steering behavior and more direct feedback from the kite. The new lower aspect ratio of the Lithium gives the kite a very stable character. In the video below you can watch all the changes of the Airush Lithium V11 2020.
Features
All-round freeride
Renewed design
Delta shape
Stable
Fast relaunch
Good depower
LoadFrame V4
Double ripstop canopy
Kevlar reinforcements
V3.2 bridle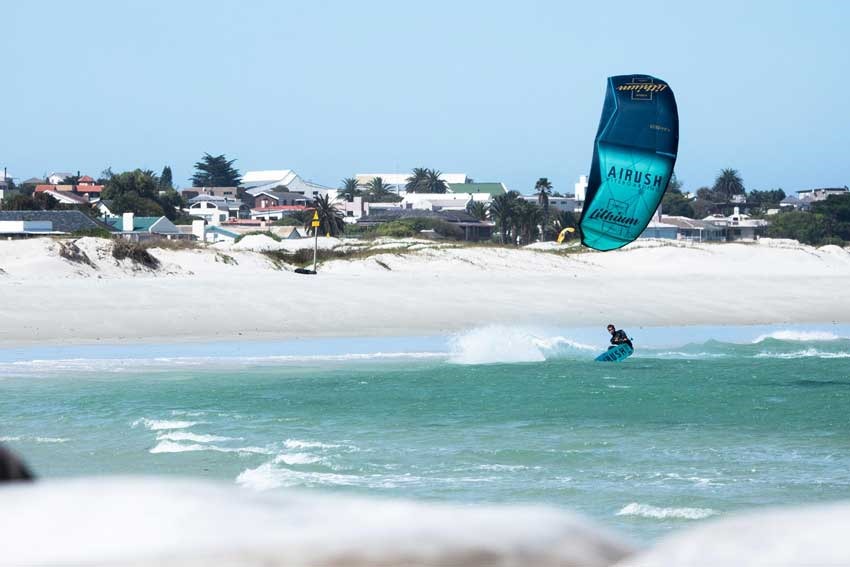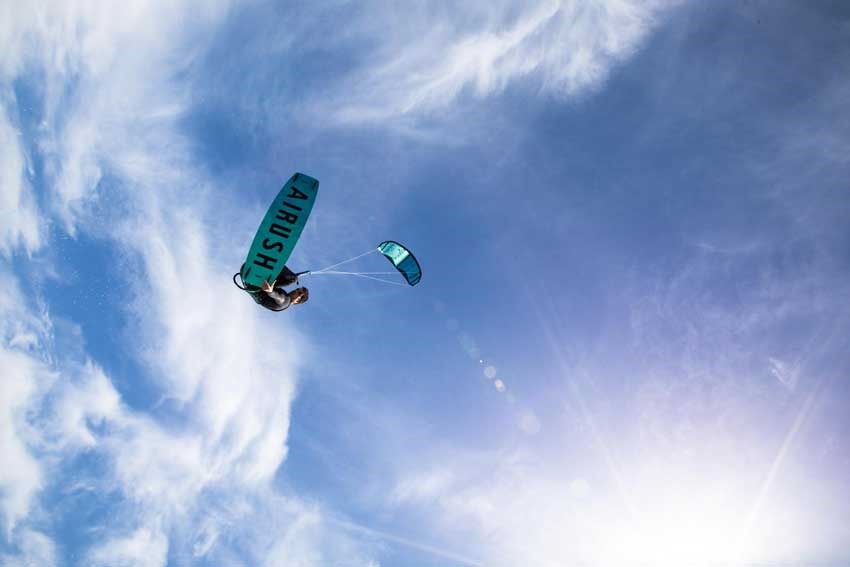 Any questions? We love to help you out!
Customer review

4.8/5

World wide

shipping

15.000+

products on stock
Your ultimate

kite specialist

. Contact

our CS for any questions
Added to basket
| | |
| --- | --- |
| Subtotal | € 0,00 |
| Shipping costs NL | € 6,95 |
| Total (incl 21% VAT) | € 6,95 |
You have no product(s) in you basket.
---
How can we help?
Contact our customer service for advice