Custom Service
Opening times
| | |
| --- | --- |
| Monday | 8:30 - 17:00 |
| Tuesday | 8:30 - 17:00 |
| Wednesday | 8:30 - 17:00 |
| Thursday | 8:30 - 17:00 |
| Friday | 8:30 - 17:00 |
| Saterday | 10:00 - 16:00 |
| Sunday | Gone Kiting |
Different opening times apply on public holidays.
Contact
Our customer service team is always ready to help you with all the support you need. Our employees have in-depth knowledge about all our products and personal experience with almost all products we sell. You can contact us by e-mail, phone, WhatsApp or visit us at our Megastore in Noordwijk if you're in the neighbourhood for the full Kitemana experience. Over a good cup of coffee, we give you the best advice for your kitegear, as well as tips and spots to explore in the Netherlands.
info@kitemana.com
We strive to give you a substantive response within 4 hours on weekdays.

+31 (0) 71 40 811 54
You can reach us by phone on weekdays from 9:00 am to 5:00 pm.

+31 (0) 71 40 811 54
Add the telephone number +31 (0)71-4081154 to your contact list on your smartphone and you can reach us via WhatsApp. By clicking on the bold telephone number above, a Whatsapp chat will directly be created. We will answer you as soon as possible during office hours from Monday till Friday. When we are closed, the response time may be a little bit longer. We will process your message at the first working day.

Megastore
You can also visit our Megastore from Monday to Friday from 9:00 am to 5:00 pm and on Saturday from 10:00 am to 4:00 pm.
Our address is Keyserswey 67, 2201 CX Noordwijk, The Netherlands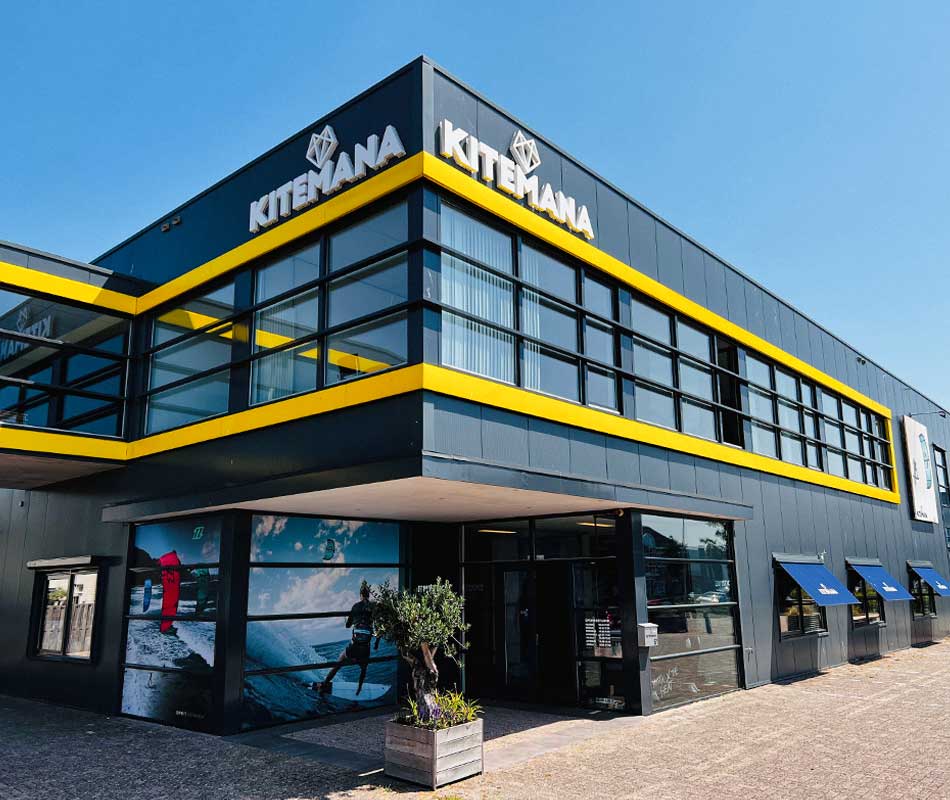 Added to basket
| | |
| --- | --- |
| Subtotal | € 0,00 |
| Shipping costs NL | € 5,95 |
| Total (incl 21% VAT) | € 5,95 |
You have no product(s) in you basket.
---
How can we help?
Contact our customer service for advice