Brunotti Buster 2020 Kiteboard
The new Buster 2020 board from Brunotti is perfect all-round freestyle. It is a super strong kiteboard that easily rides through choppy water


Allround Freestyle
CNC wooden core
Active backbone
A lot of grip
Intro The new Buster 2020 board from Brunotti is perfect all-round freestyle. It is a super strong kiteboard that easily rides through choppy water


Allround Freestyle
CNC wooden core
Active backbone
A lot of grip
Buster 2020 Brunotti Kiteboard
An ideal all-round freestyle kiteboard
This new Brunotti Buster has been updated with a very cool new design upgrade. The wooden construction of the Buster can now be seen very clearly. The Brunotti Buster is a mega comfortable all-round freestyle kiteboard. Due to the somewhat higher than average rocker, the Brunotti Buster rides comfortably through choppy water. In addition, the slightly higher rocker gives you a lot of pop and soft landings after high jumps. Due to the active backbone and the torque equalizer, the kiteboard is even strong enough to ride over the kickers and sliders.
The Brunotti Buster has an extremely durable bottom that allows you to slide over the sand without worrying about breaking the Buster. Thanks to the CNC wooden core, all characteristics are transferred to the board as well as possible. The board has three channels and a double concave, which creates an extreme amount of grip for the highest jumps and most sickest tricks.
The board is available in two different sizes: 139 x 42 and 142 x 42.5.
Features
Allround Freestyle
CNC wooden core
Active backbone
Three channels
Double concave
Super durable bottom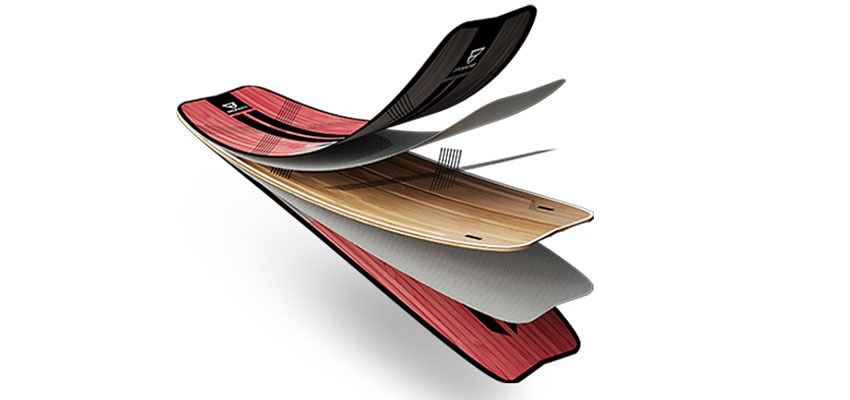 Any questions? We love to help you out!
Customer review

4.8/5

World wide

shipping

15.000+

products on stock
Your ultimate

kite specialist

. Contact

our CS for any questions