Ride Engine Saber V2 2022 Trapeze
The new Ride Engine Saber V2 2022 Trapeze is the successor to the V1 Saber. This year the harness is 25% lighter for even better performance. The Saber V2 is Ride Engine's high performance harness and offers optimal support in whatever conditions!


High performance
25% lighter
quilted
Fusion Memory Foam
Intro The new Ride Engine Saber V2 2022 Trapeze is the successor to the V1 Saber. This year the harness is 25% lighter for even better performance. The Saber V2 is Ride Engine's high performance harness and offers optimal support in whatever conditions!


High performance
25% lighter
quilted
Fusion Memory Foam
Product Information
Harness Size Indicator Ride Engine
| Size | Waist Size | Spreaderbar Size |
| --- | --- | --- |
| XS | 61 - 63.5 | 8" |
| XS | 66 - 68.6 | 8" |
| S | 71.1 - 73.7 | 10 |
| S | 76.2 - 78.7 | 12 |
| M | 81.3 - 83.8 | 10 |
| M | 86.4 - 88.9 | 12 |
| L | 91.4 - 94 | 10 |
| L | 96.5 - 99.1 | 12 |
| XL | 102 - 104 | 10 |
| XL | 107 - 112 | 12 |
Ride Engine Saber V2
Ride Engine High Performance Harness
The Ride Engine Saber V2 is a comfortable harness for high performance. The Saber V2 has the perfect combination of comfort and performance thanks to various technical features. Compared to the Saber V1, many noticeable changes have been made. The Saber V2 has been made 25% lighter! This year the new Fusion Foam has been used which makes the harness incredibly comfortable. Fusion Foam is super soft, ergonomic foam that adapts to the shape of your torso for ultimate comfort and optimal grip.
The Ride Engine Saber V2 is relatively similar to the Elite model. The Saber V2 is designed in slightly softer composite materials for optimal comfort. The Saber V2 also has significantly more lateral flex meaning you have more freedom of movement on the side of the body. The molded shell has contours that allow for more torsional flex while providing all the benefits of the successful Lumbar Lock fit with that maximum locking feel. The Saber is equipped with Unity Ladder-Lock belts. The Unity Ladder-Lock is a quick release system that prevents slipping and twisting of the spreader bar. In addition, this system is super user-friendly.
Thanks to the construction of this harness, it can optimally distribute the pulling force from the hook to your entire hip for optimal comfort. Even after hours of sailing, this harness remains comfortable. The Handle Pass line on the back can be easily removed if needed. Two rings on each side allow the wing strap to be attached when removed. The spreader bar is not included with the harness. There are 2 types of Ride Engine hooks: Hook and slider. The hook is ideal for the all-round kite surfer and is also the most chosen. The slider is specially designed for wave kiting.
Specifications
Unity Spreader Bar binding
SES (Structural Engineered Shell) unique blend of composite materials
Fusion Memory Foam
Removable handle Pass attachment
Padded Velcro
Lumbar Lock: Contoured armor in a circular arc
Supplied without spreader bar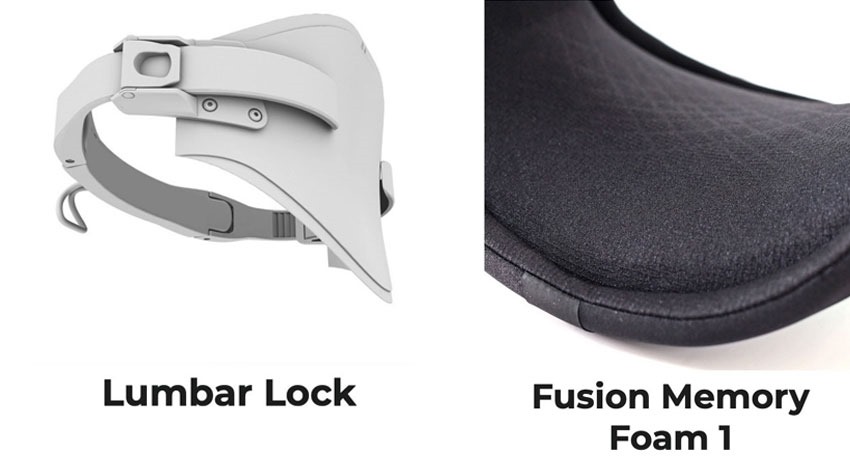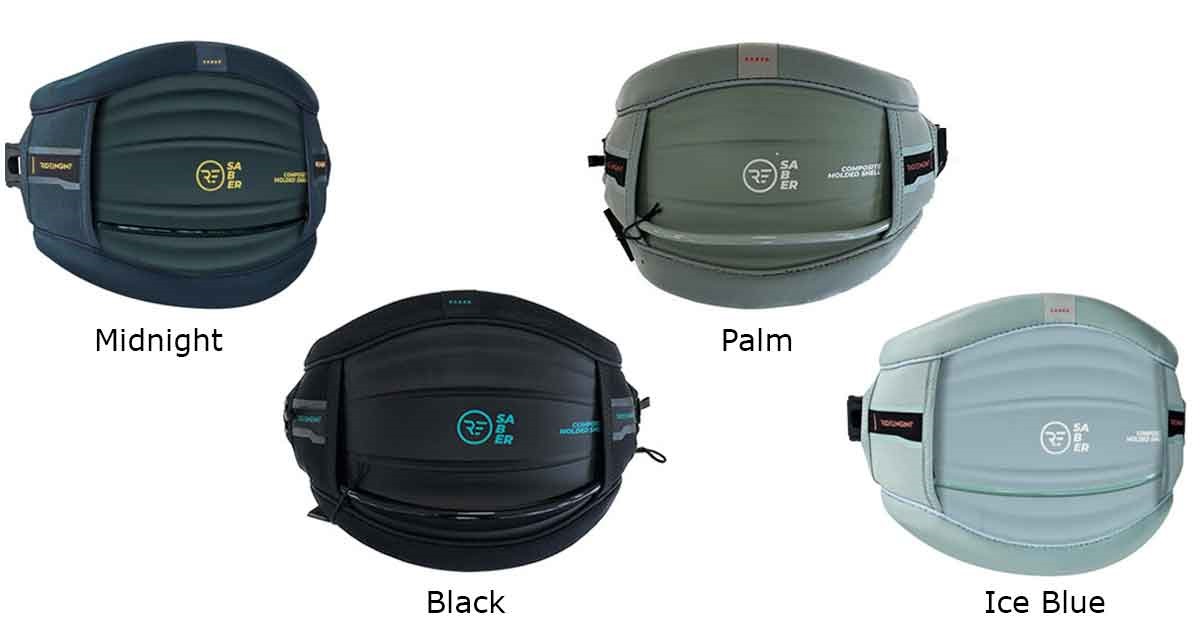 Any questions? We love to help you out!
Customer review

4.8/5

World wide

shipping

15.000+

products on stock
Your ultimate

kite specialist

. Contact

our CS for any questions
15 October 2021
Eindelijk was hij weer leverbaar de Ride engine Saber. Een nieuw sluitsysteem en een nieuwe haak dat moest natuurlijk getest worden.
Hoewel ik al een paar jaar met Ride Engine vaar - over het algemeen positief - was ik toch wel erg benieuwd naar dit helemaal vernieuwde model.

Voor mijn style van varen (high performance Freestyle hooked + Big air) is het essentieel dat een harnas goed op zijn plek blijft maar ook dat de haak stevig genoeg is om in de meest extreme omstandigheden te varen.
Mijn verdere voorkeuren zijn:
- Een laag gesneden harnas -> geen grote plaat in de rug.
- Flexibel genoeg om mee te bewegen met "rare" tricks / rotaties etc.
- Stijf genoeg om goed te blijven zitten onder extreme omstandigheden.

Meer info :
186cm -> 73 KG +- maat S besteld (omvang +- 32")

First look.
De Saber lijkt op zijn voorganger qua vorm maar is toch wel degelijk heel anders.
De vorm is in iedergeval top met een lage snede heb je geen grote plaat in je rug. Precies wat ik zoek
Verder is de kwaltiteit beter dan voorheen. vooral de randen lijken slimmer waar bij 2018 nog wel eens problemen onstonden dat deze naad los liet.
Ook bij 2019 had ik dat probleem door een crash in t zand maar dat valt natuurlijk onder rider error en kan het merk niets aan doen.

de spreaderbar is verstelbaar door 2 delen aan je harnas met getallen kun je daar de lengte bepalen. - kies de juiste lengte en druk de sluitclip dicht. Daarnaast zitten er 2 sluitclips op de spreaderbar zelf dus of je nu rechts of linkshandig bent je kan beide kanten openen.

De Haak ziet er wel stevig uit maar toch nog vrij dun metaal - ik ben benieuwd hoelang dit goed blijft. Maar doordat de haak 1 geheel is en doorr de hele spreaderbar loopt heb ik er wel een goed gevoel bij.

Eerste gebruik
Er lijkt meer vulling in het harnas te zitten waardoor hij ander aanvoelt op de rug. Daarnaast draag ik al sinds jaar en dag maat S maar bij deze zit ik denk ik wel op de limiet (klopt ook met de maat tabel)
deze harnassen vallen echt kleiner dan het jaar ervoor dus hou er rekening mee dat je echt goed kijkt naar het maat tabel. Er zit wat overlap in dus als je al aan het einde van de maatvoering zit neem een maatje groter.
Ik heb hier ook een Maat M beschikbaar maar daar heb ik nog niet mee gevaren.

De nieuwe spreaderbar / harnas heb ik thuis afgesteld hoe het vrij strak voelde. Bij het water met wat meer neopreen leek dit toch wat teveel van het goeie en heb ik hem wat losser gezet. Nog altijd vrij strak maar gewoon goed te sluiten.
Bij de eerste sprong ging meteen het harnas iets omhoog. Ik dacht ik stel hem even wat strakker af maar dat kan dus niet.
Je hebt geen mogelijkheid om op het water je haak strakker te zetten dus het moet in 1 keer goed.
Verder voelde het harnas wel ok maar nog niet wat ik gewend was van ride engine. (zelfs tot het punt dat ik mijn oude weer wilde pakken)

Maargoed testen doe je natuurlijk niet in 1 dag!
De sessies erna raak ik meer gewend aan het harnas en heb ik de juiste setting gevonden. Wel zit er bij een sessie de haak niet helemaal recht. (een op stand 4 en andere op stand 5). Hierdoor krijg ik meer druk in 1 kant van het harnas en uiteindelijk dus last van 1 kant van mijn rug. Mijn harnas zat super strak ik kon net de lussen over de bevestiging clip halen bij het aantrekken. Op het water ideaal maar ik had echt hulp nodig om hem weer te openen. Zelf de jongen die hem opende voor mij moest behoorlijk veel kracht zetten om mijn spreader te kunnen openen.

De laatste sessie met vlagen tot 50 knopen was dan toch wel echt de make or break. In dit soort condities voel je echt goed of alles is zoals je wil.Wederom de haak super strak 7tje de lucht in en gaan met die banaan.
De eerste sprong ga ik in een rotatie omdat ik een klein beetje teveel achterover leun. Duidelijk gevalletje van directe connectie met je kite TOOOP! Jammer van de landing in een crash maar ook hierbij blijft het harnas goed op zijn plek. Meestal eindigd dit met een sjor in de ribben maar nu helemaal niet.

De vlagen worden harder en de sprongen hoger! De support is goed. Geen pijnlijke drukpunten en aan beide kanten voel ik evenredige druk. Al met al erg solid!
Het oude vertrouwde Ride engine gevoel komt terug en ik ben overtuigd dit is toch wel echt een uitkomst.
Geen moeilijk gedoe om na 2 sprongen in storm je harnass nog even straker te maken.
Gewoon plug en play als je hem eenmaal goed hebt staan is hij geweldig.

Wel heb ik wederom hulp nodig om mijn harnas te openen na de sessie. Of dit nu aan mij ligt omdat ik mijn harnas nog strakker draag dan de vrouwen van vroeger met hun corset durf ik je niet te zeggen.
Maar dat zandloper figuurtje blijft er in iedergeval een paar uurtjes goed in staan

Al met al positief over dit harnas en zeker een aanrader als je een solide harnas zoekt welke gemakkelijk is in gebruik (ook al moet je even zoeken wat precies bij je past dat zou natuurlijk ook in 1 sessie kunnen)


Minpunten:
- kleinere maatvoering
- Niet verstelbaar tijdens het varen
- Geen mesje.
- Lastig te openen (mogelijk door nieuwigheid)
- Belangrijk dat je hem beide kanten exact hetzelfde insteld.
- alleen compatible met eigen Ride engine haak.

Pluspunten:
- Gebruikersgemak - als je hem eenmaal goed afgesteld hebt zit hij geweldig.
- Goede support in de rug
- Veel bewegingsvrijheid zonder dat het harnas draait
- Klimpt niet omhoog.
- Ziet er solide uit. Read More
Added to basket
| | |
| --- | --- |
| Subtotal | € 0,00 |
| Shipping costs NL | € 6,95 |
| Total (incl 21% VAT) | € 6,95 |
You have no product(s) in you basket.
---
How can we help?
Contact our customer service for advice